Uplevel Your Financial LifeVision
Guest Experts
Chris Miles, the "Cash Flow Expert," is a leading authority showing entrepreneurs and their spouses how to quickly free up and create cash flow and lasting wealth TODAY spending time doing what they love most! He has been featured in US News, CNN Money, Bankrate.com, interviewed internationally on TV & radio, and has a high reputation with his company, Money Ripples (http://www.moneyripples.com/) getting his clients fast, life-altering financial results.
Title: Guest Expert Chris Miles – Financial Expert
Time: Tuesday, April 15th at 2:00pm Mountain
Listening method: Phone + Web Simulcast
Phone number: (425) 440-5100
PIN Code: 435982#
To attend, visit:
http://InstantTeleseminar.com/?eventID=53263002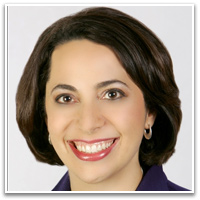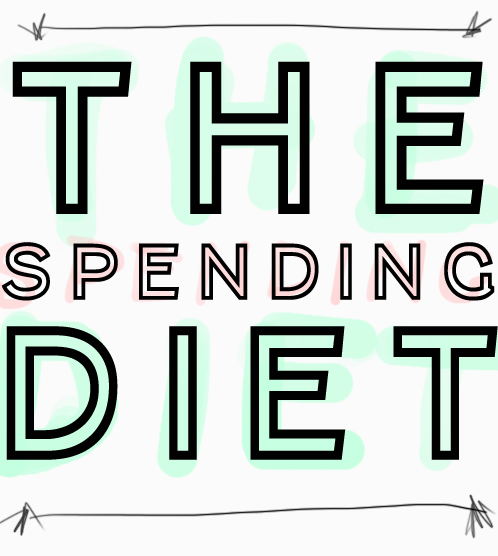 How to do a Spending Diet
1. Make list of my NEEDS. These are things like: shelter, phone, food, utilities, mortgage/rent. See my original Spending Fast Needs list here. I'm going to re-do this list. Re-evaluation is a good thing.
2. Out of my NEEDS list figure out where costs can be reduced.
3. Stop spending money. (simple but not easy!)
4. When a NEED from the NEEDS list pops up I'll spend money on those. Those are NEEDS. Those are okay.
5. Since this is the Spending Diet and not the Spending Fast I am allowing myself a $200 $100 limit on "non-needs" for the month. Things that go into this section are things like: clothes, make-up, entertainment, dinner out, other random "non-needs" stuff. I'll follow this criteria for purchases so I don't go buck wild buying corn dogs and bubble gum (that is completely possible).
6. I'll keep a running monthly tally of the money I'm spending on "non-needs" and once the $200 $100 is hit then that's it. I'll stop spending money and go into the Spending Fast mode for the remainder of the month. There you have it! My Spending Diet Guidelines! With this plan I hope to have a life long livable plan that works for me. I'm hoping with this plan I will be able to live in the world of "Enough" and not feel the deprivation I felt with the Spending Fast and also I won't feel the tedious-ness that a budgeted life makes me think of.
http://andthenwesaved.com/about-the-spending-fast/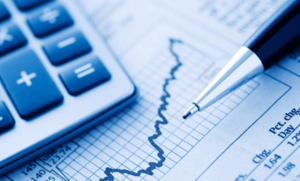 Are your finances allowing you to succeed? 
Today, 76% of Americans are living paycheck to paycheck. If this sounds a lot like you, you're finances are keeping you from living your Ideal Life. Don't let the structure of your finances to serve as an anchor to your success! Our Cash Flow Efficiency Process is specifically designed to allow you to free up money that is not being utilized as efficiently as possible in order to allow you to build and grow your business.
With our help, you'll get out of debt faster, save thousands in interest, and finally have the money you need to fully invest in yourself and your success. Schedule your free consultation today!
Visit www.vitalitylife.com to learn more. matt@vitalitylife.com 801.304.7758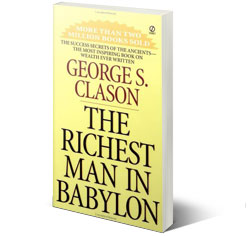 Beloved by millions, this timeless classic holds the key to all you desire and everything you wish to accomplish. This is the book that reveals the secret to personal wealth. The Success Secrets of the Ancients-an Assured Road to Happiness and Prosperity Countless readers have been helped by the famous "Babylonian parables," hailed as the greatest of all inspirational works on the subject of thrift, financial planning, and personal wealth. In language as simple as that found in the Bible, these fascinating and informative stories set you on a sure path to prosperity and its accompanying joys. Acclaimed as a modern-day classic, this celebrated bestseller offers an understanding of-and a solution to-your personal financial problems that will guide you through a lifetime. This is the book that holds the secrets to acquiring money, keeping money, and making money earn more money.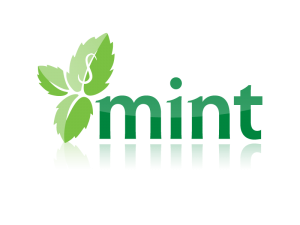 Stay on top of your finances. See what's happening with all your accounts – checking, savings, investments, retirement – at any moment of the day. And our free mobile apps mean you can track your money on-the-go. Set a budget and create a plan to reach your personal financial goals. You can track your progress online or stay up-to-date with monthly emails. And we'll help you achieve your goals faster with helpful free advice and next steps.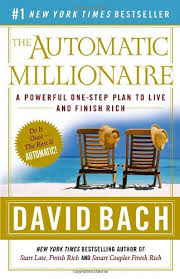 What makes The Automatic Millionaire unique:
You don't need a budget
You don't need willpower
You don't need to make a lot of money
You don't need to be that interested in money
You can set up the plan in an hour
David Bach gives you a totally realistic system, based on timeless principles, with everything you need to know, including phone numbers and websites, so you can put the secret to becoming an Automatic Millionaire in place from the comfort of your own home.
This one little book has the power to secure your financial future. Do it once–the rest is automatic!   FREE Audio Book:  http://www.youtube.com/watch?v=rlJ6r0crvjk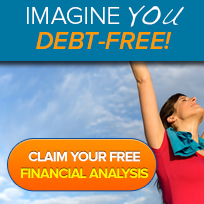 Mvelopes is an award-winning online home budgeting system that helps you look to the future and manage your spending accordingly. With Mvelopes you can quickly and easily create an online budget, track all your spending, and always know exactly how much you have left to spend. Start using Mvelopes for free !
Financial freedom doesn't come from having a large income, instead it comes from managing the money that you earn. Whether you are doing money management for your personal or family budget Mvelopes will help you achieve financial freedom.
With Mvelopes:
Money management has never been easier. Within minutes set up a financial plan that will let you know how much you can spend each month
Recover 10% of your income from hidden spending, eliminate existing debt & effectively manage credit card spending
Access & manage your home budget anytime, anywhere from home, work, or your mobile phone
Proven to Work! Thousands of current users along with life changing testimonials demonstrate how effective the Mvelopes budgeting system can be.