1. Our health always seems much more valuable after we lose it.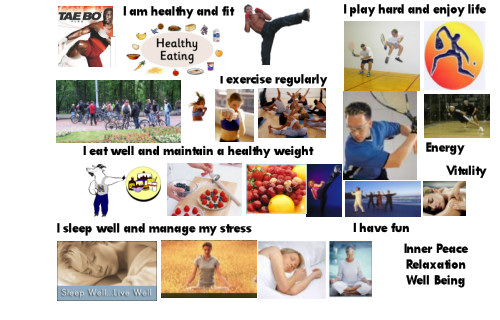 2. The good Lord gave you a body that can stand most anything. It's your mind you have to convince. – Vincent Lombardi
3. Those who do not find time for exercise will have to find time for illness.
– Earl of Derby
4. Health is the thing that makes you feel that now is the best time of the
year. – Franklin P. Adams
5. The first wealth is health – Emerson
6. The higher your energy level, the more efficient your body. The more
efficient your body, the better you feel and the more you will use your
talent to produce outstanding results. – Anthony Robbins
7. You can set yourself up to be sick, or you can choose to stay well. – Wayne
Dyer
8. Money is the most envied, but the least enjoyed. Health is the most enjoyed,
but the least envied. – Charles Caleb Colton
9. Physical fitness is not only one of the most important keys to a healthy body, it is
the basis of dynamic and creative intellectual activity. – John F. Kennedy
10. True enjoyment comes from activity of the mind and exercise of the
body; the two are united. – Alexander von Humboldt
11. Self-delusion is pulling in your stomach when you step on the scales. -Paul Sweeney-
12. To be successful, you must dedicate yourself 100% to your training,
diet and mental approach. – Arnold Schwarzenegger- He is the man, am I right?
13. You have to stay in shape. My grandmother, she started walking five
miles a day when she was 60. She's 97 today and we don't know where
the hell she is. – Ellen Degeneres
14. You must begin to think of yourself as becoming the person you want
to be. – David Viscott
15. The difference between try and triumph is just a little umph! – Marvin
Phillips
16. Look to your health; and if you have it, praise God and value it next to
conscience; for health is the second blessing that we mortals are
capable of, a blessing money can't buy. – Izaak Walton
17. Whether you think you can or whether you think you can't, you're right!
– Henry Ford
18. Enter every activity without giving mental recognition to the possibility
of defeat. Concentrate on your strengths instead of your weaknesses, on
your powers instead of your problems. – Paul J. Meyer
19. We do not stop exercising because we grow old – we grow old because
we stop exercising. – Dr. Kenneth Cooper
20. Eighty percent of success is showing up. – Woody Allen